Dr Andy McDonald DPT MCSP CSCS
Doctor of Physical Therapy
Physiotherapist 
Strength & Conditioning Coach 
Inform Performance Podcast Host 
Andy has worked professionally in both Physiotherapy and Strength & Conditioning domains and has over 12 years experience working within the performance & sports medicine space. His career thus far has included work with teams, individual athletes and clients in the private sector, ranging from developing youth and collegiate athletes through to Olympic/Paralympic and Professional levels.
Andy has worked with a diverse range of athletes from over 25 different sports competing at national, international and professional levels. This clientele has included every day people, FTSE executives and preparing endurance athletes for successful world record breaking expeditions.
Andy has a passion for high-performance and sports medicine with extended interests into leadership, marketing and wider health/wellness. He thrives working in dynamic and forward thinking MDT environments and enjoys contributing to the ambitions of athletes and organisations alike. Dual professional backgrounds enables Andy to problem solve, deliver technically and communicate effectively between medical and performance staff, further complimented by developing skills with big-data and project managing research. 
TENDON MONITORING
Andy works for Total Performance who provide a multi-faceted, elite level diagnostic, rehabilitation and performance service. Delivered by a team of world leading specialists to organisations in the NBA, NFL, English Premier League, the LTA and England Rugby. 
PRIVATE PRACTISE 
Andy can be seen for private Physiotherapy / Physical Therapy appointments in Philadelphia, USA. 
RESEARCH:
Andy is currently investigating: 
Methods to diagnostically force profiling anterior knee injuries
Custom Matlab Ultrasonography Image processing 
The kinematics, kinetics and muscle activity of the dribble series running drills.
INFORM PERFORMANCE
Andy alongside Ben Ashworth is the co-founder of the Inform Performance –  an educational content provider for the sports performance and sports medicine industry. Inform Performance provides podcasts, articles, webinars and courses from the top coaches, clinicians and professionals that support elite athletes and sports teams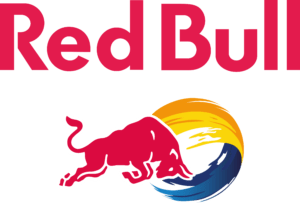 Redbull.com Feature: How to prepare for a row across the Atlantic
Read about the Nauti Buoys a team Andy helped to prepare physically in breaking the world record as the fastest five-person rowing team to cross the Atlantic. 
"This podcast is driven by practitioners, not interviewers, and as such the ability to have interviews with teeth is greatly enhanced. The problem with many podcasts is that there is not much that is truly disagreeable about enhancing performance, but the differentiators in the process have to be articulated clearly in such dialogue otherwise we are destined for circular dialogue that never moves passed our echo chamber. Not the case here at all"
Head Strength Coach, Trinity University
"Andy's expertise has not only helped me back from injury & furthered my fighting performance in preparation for the world championship but has also given me the tools for my self development as a fighter"
Kickboxing Doubled Gold U19
"I have been working with Andy since February to help get me back to fitness following a knee operation. His high level of knowledge and experience has enabled him to develop a bespoke training programme to both aid my rehabilitation and achieve a high level of general fitness. He has very positive and professional attitude which ensures that that your goals are achieved. I have seen great results over the past few months and have thoroughly enjoyed working with Andy. I would highly recommend him"
"Andy helped me return to competition after a period of Injury, and equipped me with the knowledge to handle injury-prevention going forwards"
3 x British Universities Powerlifting Champ"
CURRENT & PREVIOUS AFFILIATIONS